How a CEO set an example on how to make new arrivals feel valued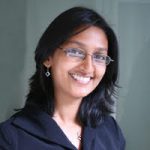 Soma Mohanty
Allianz
The challenge
How to set a model and make sure that people who have just arrived at a new environment feel valued?
The approach
Some years ago, I was working for Solutions IQ in India as an Agile coach working with many much more senior people. At one point in time, I got the rare opportunity to visit the head office in Seattle. This was a 36 hour journey to a new country, and I was to meet many new people in the company. To my surprise, as soon as I put down my things at a desk in the office, I was met by no less than the CEO Charlie himself, who greeted me upon arrival. Charlie asked, "How was your flight?" and engaged in a conversation with me. I was struck by the fact that he didn't just rush by on his way to another meeting, but actually took the time to talk with me and made sure that we got to know each other. He finished the conversation by letting me know that if I ever needed anything, I could just ask him. From the moment I stepped into that office, I felt valued. I really liked the personal touch, the CEO himself took the time to welcome me to a new environment! I was just a consultant.
What improved?
I would do the same in the future whenever someone is joining a new environment to make them feel at ease and valued. I would make sure to personally say hello and to let the new arrival know that he/she can approach me at any time. This small gesture can make a world of difference.
Takeaways
Leading by example is more powerful than words. Charlie set an admirable example on how to welcome a new arrival to the company from the moment they stepped into the office. Anyone who experienced or witnessed the greeting would be so impressed by how it is done to want to emulate.