Forecasting
How do you quantify uncertainty?
Recognizing that there is uncertainty shouldn't stop you from quantifying its impact. During your leadership journey, you'll be faced with many situations where you'll be asked to make some balanced predictions.
From "When can we ship this product?" to "what is the impact of this delay?" or "How many factories do we need in order to make enough vaccine?" Understanding how to do predictions and quantify your uncertainty can literally save lives.
Video
Content Champions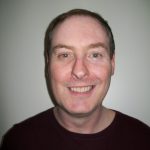 Troy Magennis