2. Match role with talent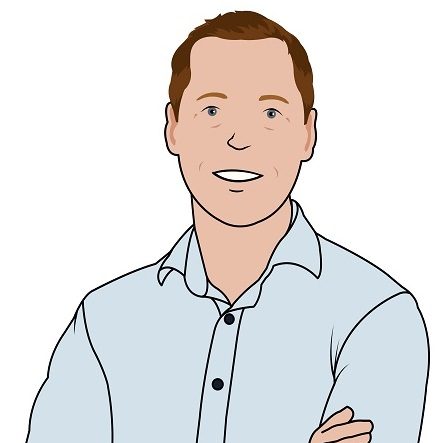 Why it matters
Companies that are committed to developing their people enjoy higher productivity, higher staff retention and benefit from an atmosphere of spirit and energy.
When people are in a job they like and do well, they tend to stay. A recent study found that a highly engaged workforce is 60% more likely to stay where they are than to move onto a new role with a different company (Forbes 2019).
How it works
"I have the right people in my team, but they are in the wrong roles". What had been for some time a source of frustration for two people, a colleague and a leader in a product team, suddenly turned into a light bulb moment. "What if these two people who are struggling with their roles would swap roles?" Said and done, this was the simple solution that unlocked the energy in that team and generated forward momentum.
Getting the right people in the right jobs takes more than just hiring the right people. It takes commitment to continuously grow them. Above all, this means that you need to pay attention to the needs of your employees and become a good "matchmaker" of their natural skills. This is the hallmark of a true leader.
Beyond hiring the right people, you must also stay alert to changes in your industry and how such changes affect the roles and responsibilities of your people over time.
Committed line leaders and gifted HR managers together create an organizational climate of spirit and energy, a magnet for the very best professionals. This has the following benefits:
Increased retention
Increased productivity
Attracts more good people
Increased retention
When people are in a job they like and do well, they tend to stay. Studies have proven that retention rates are higher when people feel they are in a job in which they excel. Since it costs three times more to hire new people, this is not only a "nice to have" but a must. Research shows that even an $8/hour employee could end up costing a company around $3,500 in costs, both direct and indirect, when they have to be replaced.
Many studies show that the total cost of replacing an employee can range from tens of thousands of dollars to one and a half to two times the annual salary of the employee.
Increased productivity
When people are matched with work that makes the most of their natural talents and is aligned with their passions, productivity increases. When engaged in a job they enjoy, employees are often willing to take on additional work when the need arises to cover short bursts of increased demand without you having to hire additional staff.
Get more good people
A positive culture, where people enjoy their work, is one of the most attractive "benefits" you can offer a new employee.
References
"Employee Retention Now a Big Issue: Why the Tide has Turned", Josh Bersin, Linkedin, 2013
"How to accurately calculate your cost per hire", Google Hire Team, 2019
"Matching the right talent to the right roles", Raffaele Breschi, Davis Carlin, Bill Schaninger, McKinsey Organization Blog, 2018
"10 Timely Statistics About The Connection Between Employee Engagement And Wellness", Naz Beheshti. Forbes, 2019
"The Statistical Case for Company Culture", Levelingup infographics
"How Promoting Employee Happiness Benefits Everyone", Caliper, 2020