Blogging guide
When you create a blog post, it's default in draft mode. When it is ready, just hit "Publish". You can also remove an already published post.

Howto add a youtube video - the easy way!
This is super easy. Look up the shortlink to the video. Then post the short link as a new line (make sure there's a new line before and after the link). Hit "Save". You should be able to preview your post with your video.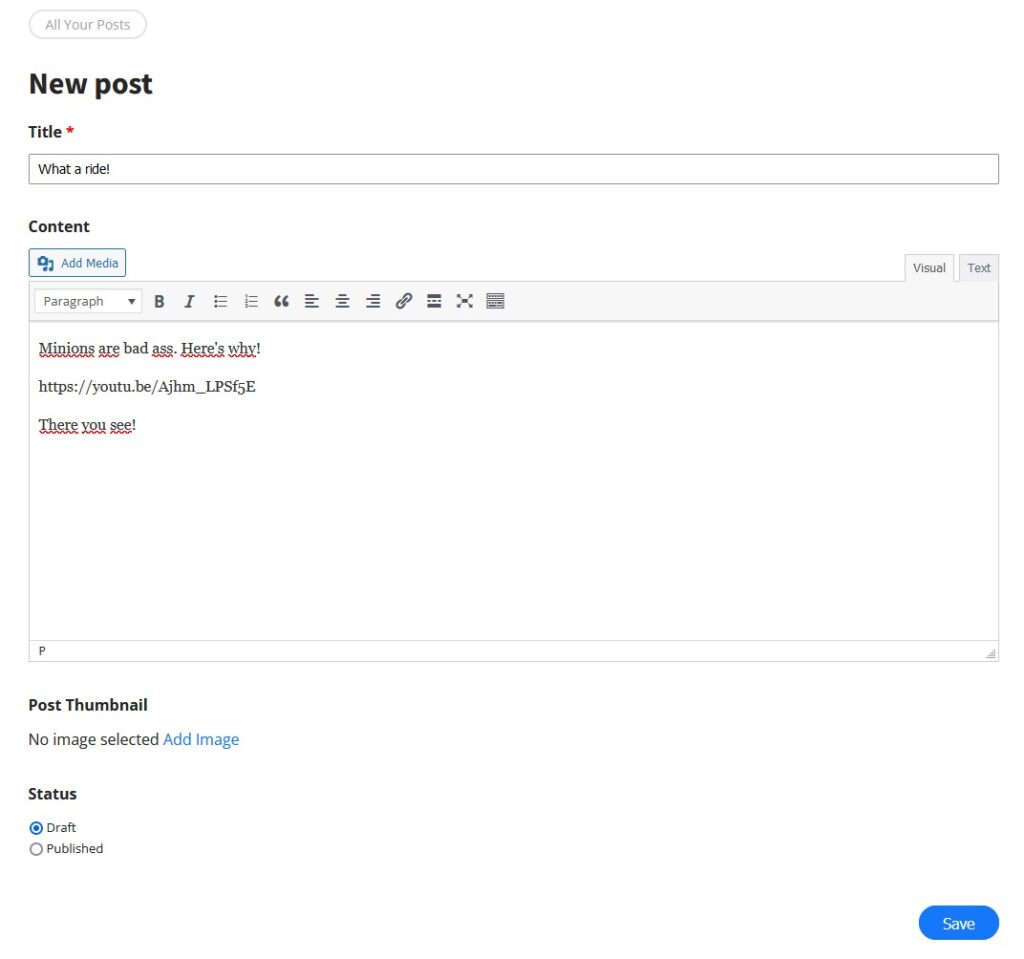 The video inline with the post: