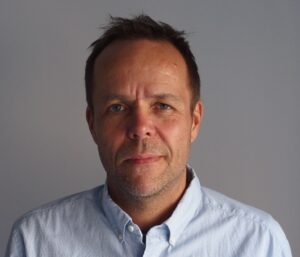 About
Over the last 25+ years I have helped teams and organisations collaborate. I have helped them improve their ability to build products that create value for their customers and themselves.
I have implemented agile values and principles and agile ways of working in organisations ranging from start-ups to large corporations. Always with a respect of the context of the organisation that I work for. With respect for people's experiences and diversity.
I always try to create transparency e.g., by building feedback loops from the strategic to the operational level and back. I coach leaders on letting go of their illusion of control and on how to act as leaders in agile organisations. My goal is to create psychologically safe workplaces, where decision-making is delegated to self-managed teams, where the leadership intent is shared, the goals are aligned, and work can flow freely across the organisation.
I run tryZone in Denmark with three partners and on top of my practical experience from more than 40 organisations I hold lot of certifications e.g., in Scrum, SAFe, Active Agile Leadership, Management 30, The Human Element®, Radical Collaboration®, Cynefin and Coaching.
I can help you in your agile transformation in building cohesive self-managed teams, in coaching your leaders and in training in Active Agile Leadership, Scrum, SAFe, Product Ownership and Management, Facilitation, The Human Element® and Radical Collaboration®. All trainings are based on Training from the Back of the Room.
You can reach me on +45 22171672 and thomas@tryzone.dk.
Info
Certified Trainer for
Active Agile Leadership Skills
Info
Certified Trainer for
Active Agile Leadership Skills