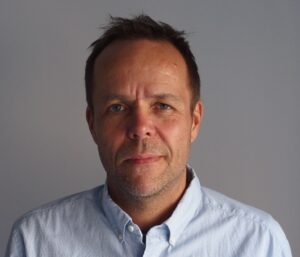 About
Over the last 25+ years I have helped people, teams and organisations collaborate. I have helped them improve their ability to build products that create value for their customers - and themselves.
I have implemented agile principles and agile ways of working in organisations ranging from start-ups to large corporations doing my best to respect the context of the organisation that I work for. Respect people's experiences and diversity.
I help create transparency to make sure that we have a common understanding of our problems before we begin to solve them. That we acknowledge our different views of the world, our different truths, and create alignment on our intent before we start to change our ways of working.
I try to create collaborative environments where everyone is encouraged to speak freely and listen deeply.
I have experience from more than 40 organisations and apart from Active Agile Leadership I do coaching, training and workshops in Agile (Scrum, SAFe, Product Management), Facilitation and Team Collaboration based on The Human Element®.
You can reach me on +45 22171672 and thomas@tryzone.dk.
Info
Certified Trainer for
Active Agile Leadership Skills
Info
Certified Trainer for
Active Agile Leadership Skills