Avoid the growth trap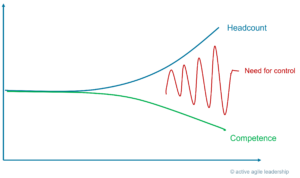 When growing rapidly, building competence at a faster pace than your headcount is critical to building a high trust culture.  A key ingredient is Leaders as Trainers.
Lead through others
Expect to lead people who have more detailed knowledge than you, who are strong headed in an environment which rapidly changes.
Time is the most expensive currency
Fast decision cycles are essential to stay ahead of the curve,
A leader should be skilled to lead in multiple scenarios
This includes leading change, building the environment/system that delivers results, leader as a coach and leading by example through self-leadership.
Skills modules

Active Agile Leader Certification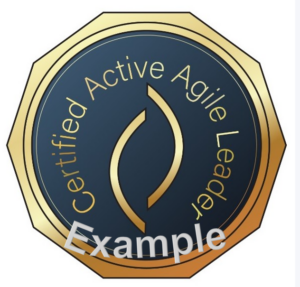 To get the Active Agile Leader certification through this program, three conditions need to be fulfilled:
You take the course with our Certified Trainers (we care deeply about having truly awesome trainers and their commitment to our mindset).
You validate your knowledge of the skills (you take a test)
You make things happen – you have practiced and improved something in your company (this is validated by the trainer).